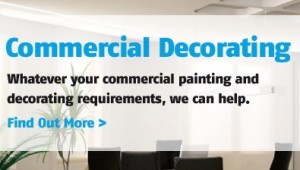 Our professional Adelaide Commercial Painters will have your business looking amazing in no time. With over fifteen years of experience in commercial painting around the Adelaide area, our painting service has the history and expertise to handle all of your commercial painting needs. We can do it better, for less, and with a high degree of professionalism.
If you own a business around Adelaide and you are in need of painting, let us do the hard work for you. Our professional Commercial Painters In Adelaide gets the job done and done right so you don't have to worry about all of the hassle and mess of painting your business yourself. We will have it done before you know it and with our high quality painting supplies and expertise, it not only makes perfect sense, it is cost effective. We have a wide ranging set of commercial painting skills that helps guarantee your satisfaction.
When you go with professional Commercial Painters Adelaide like Star Painters, you are going to be completely satisfied whether you are getting your interior or exterior painting done. We are going to focus on detail more than any other commercial painters in Adelaide. You have many opportunities to find a company that is going to do the job for you, but you are going to only find precision only with Star Painters Adelaide.
Commercial Painters Adelaide – Why We Are The Best?
Professional – Star Painters Adelaide always focus on professionalism. With us you are going to be able to get all your needs fulfilled with a professional attitude.
Experienced – Star Painters Adelaide have experience under their belt. With over 15 years of experience, you are going to get a team of experts looking at your project and completing it according to your desires.
Affordable – You have to get a great price when you have a project to be completed. You have to make sure that you are not getting swindled on a quote. With Star Painters Adelaide, you are going to get a competitive painting quote.
It is easy to see, after going over the checklist, that Star Painters Adelaide is one of the best Commercial Painters Adelaide around. However, you have to make sure that you have covered all the basics with knowing what you want and how you are going to get it. The plan, which is drafted up with Star Painters Adelaide, is going to be an in-depth explanation of what we are going to do and how we are going to do it.
If you want the Best Commercial Painters Adelaide, contact us with your information today. We offer friendly, professional, and reliable quotes for free. We will give you the best service possible for making your business look amazing!