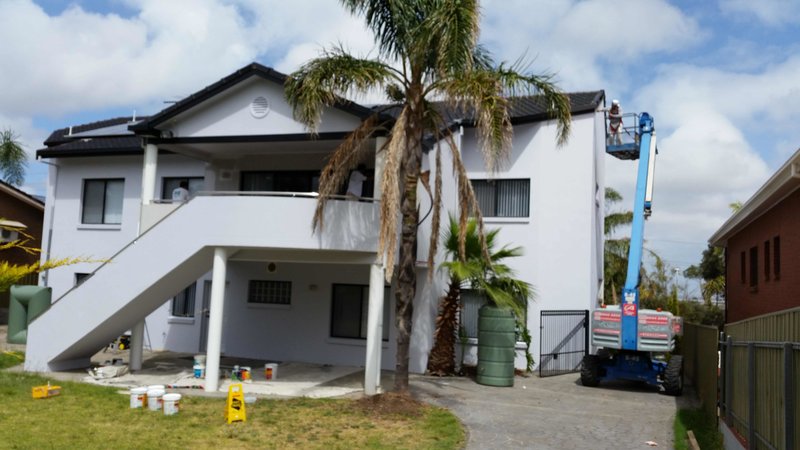 Looking for the best and experienced House Painters Adelaide can be a chore and take a lot of time.  But not doing your homework can also be costly and time consuming.  That's why your search needs to start and stop with Star Painters Adelaide. We have more than 15 years experience.  Your house will look just as clean if not cleaner than when we arrived. Painting is our passion and we are experienced house painters in Adelaide. Our customers are always satisfied.  We could leave it at that but we want you to be assured in your choice of House Painters Adelaide.
How to find a Residential painter
The best way to find quality House Painters Adelaide is to get referrals from friends, neighbors, and acquaintances, who have had good experiences with painters in your area.  Star Painters Adelaide will provide you with excellent references for all types of house painting jobs, interior and exterior. Our business relies on doing an excellent job.
We will provide an estimate
We want you to get the most for your money. Star Painters Adelaide can give you estimates on a variety of ways to accomplish painting for your house.  There may be more than one way to achieve beauty.  We work hard to work within your budget.
We welcome an interview – Ask us the following questions:
How long have we been in business?
Do we have the proper/required licenses?
Do we have insurance and bonding? (This helps determine whether hired workers are insured for injury and liability.)
Can we provide references?
What products do we use?
You will be pleased with our answers.
Please Be Specific About Your Project
Walk us around the areas (indoor or outdoor) to be painted while discussing your needs, and particularly any aspects of the project that could affect the price. Be specific about which surfaces you want to have painted (walls, trims, moldings, ceilings, etc.) and the paint colours and finishes you want used.
Our Professionalism Will Amaze You – When you meet us pay attention to the following:
We will project a sense of professionalism and experience.
We are courteous and business-like
We will return phone calls and provide estimates in a timely manner
We will be on time for appointments
House Painters Adelaide with References
We can provide references from past customers. Speak to them directly. Visit our references to evaluate our work in person and to see how well it has held up over time. This is the main reason we boast about being the best House Painters In Adelaide.
When all is said and done, we are confident that you will select Star Painters Adelaide. Contact us now and schedule an interview. We look forward to paint your house.