Do you have a room that's crying for a fresh-up, but you don't know where to begin? Are you looking for the right interior painters for the job? Don't search any further, Star Painters Adelaide have more than 15 years of experience in interior painting Adelaide. Interior painting is not always as easy as it seems, because interior painting is not limited to just the walls. Walls are only one aspect of a room, where the other aspects of a room are often forgotten: ceilings, doors and trim. These aspects of interior painting can also help re-energize your living room, bedroom, or any other space. At Star Painters, we also know that renovating or building can be a stressful time. Therefore, our experienced interior painters can, in these cases, relieve your stress in the field of interior painting – and make it even a pleasant experience for you.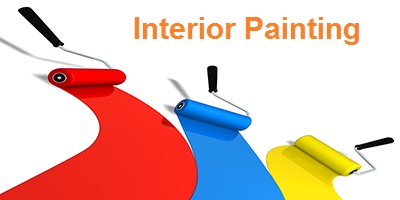 Contact us now and schedule an appointment, walk us around the areas to be painted while discussing your needs, and particularly any aspects of the interior painting project that could affect the price. Be specific about which surfaces you want to have painted (walls, trims, moldings, ceilings, etc.) and the paint colours and finishes you want to be used. Our experienced interior painters can serve you of advice about which colours to choose that fits perfect for your property. We can provide colour charts from the biggest brands on the market, making it easier for you to make the right colour choice to suit your property.
To reassure you and convince you that you are dealing with the best interior painting Adelaide, we provide you with some further details: we are fully licensed and our employees are professionally trained. Star Painters Adelaide has an excellent insurance and bonding, up to $10 million public liability insurance. We possess a nationally recognized white card and a national police certificate. Star Painters Adelaide is unlimited licensed to use elevated work platforms and upon request we have references of our previous work available. Speak to them directly or schedule a visit with them to evaluate our interior painting work in person and see how well it has held up over time. This is the main reason we boast about being the best Interior Painting Adelaide.
Star Painters Adelaide wants you to get the most for your money. So Contact Us Now for an obligation free estimate and we look forward to paint the interior of your house.