Written below are reviews from some of our happy customers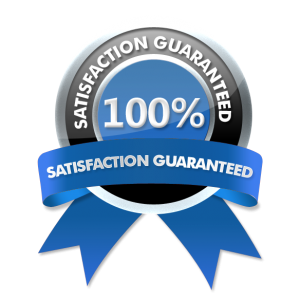 We have collected every bit of data you need to qualify us for your next painting campaign. Painters Reviews are like an asset for a painter or painting company. Feel free to talk to us and we will provide you the contact details of our previous customers. You can contact them directly and assess our work quality.
We use only the best paints and have a large variety of colours to choose from. We are providing painting services from last 15 years. Our painters are professionally trained and we use the latest painting techniques. We do our best to understand exactly what you want before we get started.
---
Star Painters Reviews/Testimonials
"Star Painters recently painted two rooms for me. I found their team reliable and did a wonderful job at a reasonable price. I have asked Ahmad to return to paint the exterior of my home. I recommend his services."
– Lorraine
---
"I was very pleased with all aspects of this job. The price was very competitive and the result was excellent, exceeding my expectations. Ahmad is very easy to get on with and I will definitely use his team again. I strongly recommend him to others"
– David, Highbury SA
---
"Star Painters painted our house some interior and the whole exterior. He and his team were thorough and professional. I highly recommend him and would use him again for future painting jobs."
– Emilia, Tusmore SA
---
"Very efficient, their work was first class and I have no qualms in recommending them to anybody."
– Alan Croft
---
"Ahmad and his team were very professional and did a great job of painting the interior of my house. They turned up on time and worked consistently all day. This team of painters take pride in their work and in their customer service, they were eager to make sure I was happy with the job and communicated well with me. I will contact Star Painters again when I need more painting work and recommend them to anyone else needing a painter."
– Jo-Anne from Torrensville, SA
---
"They were awesome guys, worked clean and efficent. Their work was so good I will be using them again."
– Sara Coppins
---
"Ahmad and his team did a great job, finished on time and made sure the area around was well protected from spillage and splatter. We were extremely happy with the end result and would have no hesitation in using them again and/or recommending them to others looking for a professional job."
– Neil
---
"Ahmad and his team did a fantastic job! Ahmad checked with me to make sure he was doing what we asked ,this was such a big project! Very professional and very efficient. Completed the job very much to our expectations and well within the time frames. I would recommend Ahmad and he would certainly be our first choice for any future painting ."
– Rosemary Murdock, The Blind Welfare Association
---
"Ahmad was very professional, if there was going to be any delays he would always let me know. His workers were efficient and know what they are doing"
– Melissa from Rosewater, SA